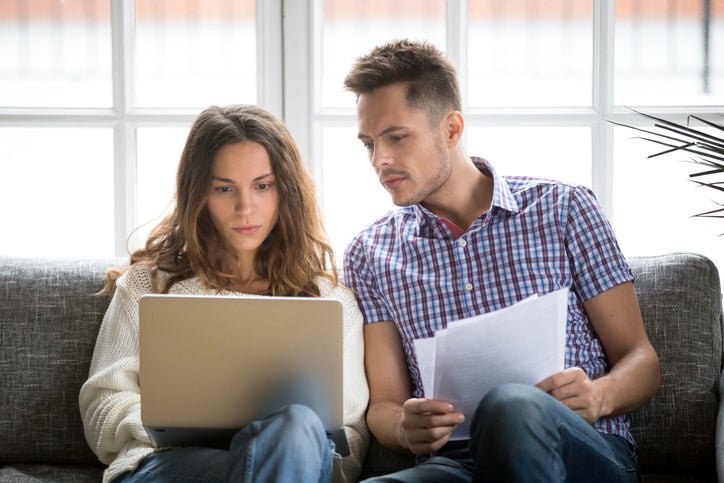 It might if this one thing happens.
---
Important points
Inflation is making it difficult for Americans to build up their savings.
If inflation slows next year, you might be able to pump up your cash reserves.
---
If you're having a hard time putting money into your savings account these days, you're in good company. In fact, many people are turning to their savings to help meet rising grocery, utility, and rent costs, among other things.
Why has everything gotten so damn expensive? We can thank inflation for that.
Last year, Americans received a generous round of stimulus checks, and parents were eligible for an increased child tax credit, half of which they received in monthly installments. But meanwhile, supply chains began to slow down due to the impact of the pandemic. This has created a large gap between supply and demand, and until that gap is bridged, inflation could continue to run rampant.
New: Massive $300 Bonus Card Launches
More: These 0% introductory APR credit cards made our leaderboard
But there is reason to believe that inflation rates will cool off in 2023. So if you're struggling to build up your savings right now, you may find that things will actually get easier next year.
Why inflation might be slowing down
For inflation to cool, consumers need a reason to stop spending. And the Federal Reserve gives them one.
The Fed has implemented rate hikes that are increasingly driving up the cost of borrowing. And the Fed isn't done yet — it has plans to continue raising rates until inflation data looks more benign.
This means there is a good chance that inflation will have moderated next year due to lower consumer spending. And if you're not forced to pay that much for essential expenses, it should free up money to add to your savings.
The hope in all of this, of course, is that consumers won't drastically cut spending because of higher borrowing costs. Should this happen, it could trigger a recession that could lead to widespread unemployment and other adverse economic consequences.
But despite this risk, the Fed believes that raising rates is really the only way to end the current cycle. And so we have to hope that consumer spending falls just enough to bring the cost of living down again.
Other ways to save money
If inflation calms down in 2023, it could do wonders for your savings. But sitting back and waiting for that to happen may not be your only option.
One thing you should know is that the current job market is very strong so you may have an opportunity to find a better paying job now. Or you can consider getting a second job and use the earnings from it to top up your savings.
Another option is to carefully examine your spending habits and think of ways you can reduce them. That doesn't mean that you have to do without every luxury that makes life pleasant. But you may find that there are bills that you can discard without suffering. For example, if you order takeout every week because you don't feel like cooking, you might find that preparing food is more fun when you invite friends over to cook together—at a fraction of the cost.
All in all, there is reason to hope that inflation rates will come down in 2023. But it's also a good idea to take matters into your own hands with saving, especially if you think your cash reserves could use a boost.
Warning: The highest cashback card we've seen has an introductory APR of 0% now until almost 2024
Using the wrong credit or debit card can cost you a lot of money. Our expert loves this top pick, which offers an introductory APR of 0% until nearly 2024, an insane cashback rate of up to 5%, and all of that with sort of no annual fee.
In fact, this card is so good that our expert even uses it personally. Click here to read our full review for free and apply in just 2 minutes.
Read our free review