After nine years of flying back and forth between New Zealand and Vanuatu, Roy Tinning hopes his next regular overseas order will be for his vanilla exports.
The former employer is one of more than 30 graduates of Yumi Growem Vanuatu, a business skills and financial training course for ex-seasonal workers.
Mr. Tinning said the skills he learned through the program emboldened him to expand his vanilla operation.
"It changed me and it changed my work," he said.
"Now I sell vanilla all over the city.
"People buy vanilla from me online … and that's my long-term goal [in] We will export vanilla in 2028."
With the program now in its second year, other Pacific countries are considering similar initiatives, while an Australian organization is considering holding workshops for seasonal workers before they return home.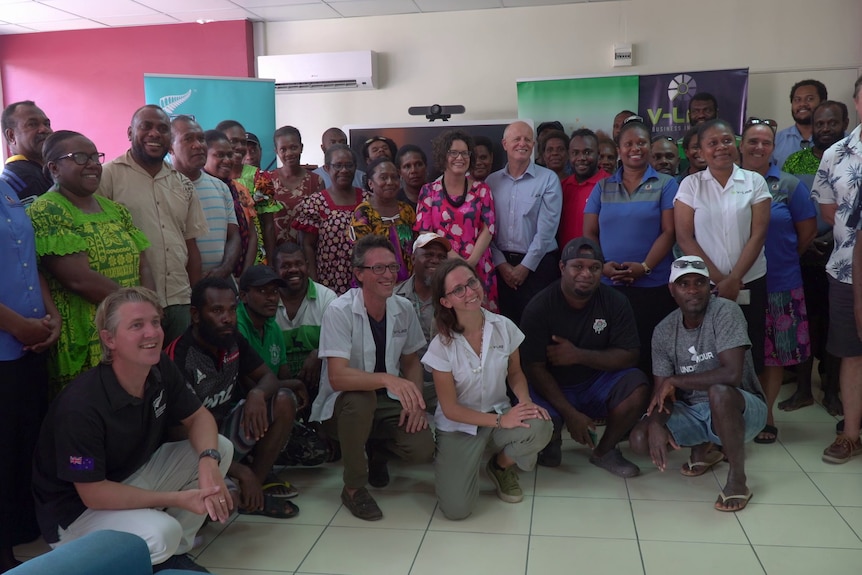 Increased opportunity
Yumi Growem Vanuatu means "We Grow Vanuatu" in the local Bislama language, says Marc-Antoine Morrell of the charity V-Lab, the program's founder.
According to him, the weekly sessions held for about 10 months have stimulated the professional and personal development of the participants.
"The activities enabled the participant to make informed decisions to analyze risks and challenges and, perhaps most importantly, build self-confidence," said Mr Morrell.
"He contributed to the awarding of the obtained works [participants] Some hope and some abilities to become a successful entrepreneur."
Mr Morrell said the program had also generated "a lot of interest" in the Pacific region.
"We are having discussions with Timor Leste and Kiribati where the government is interested [to] build something similar," he said.
"It's very exciting and very rewarding to see that what's being tried and tested in Vanuatu can at some stage be replicated across the Pacific islands."
Skills and confidence
Yumi Growem Vanuatu participants have started a range of businesses from pig farming to poultry farms, fishing, construction and retail.
Before joining the program, Merly Charlie said that she only sewed for her everyday needs.
But the former package worker realized the value of his skills through training.
This led him to open a shop in Port Vila – House of Handicrafts.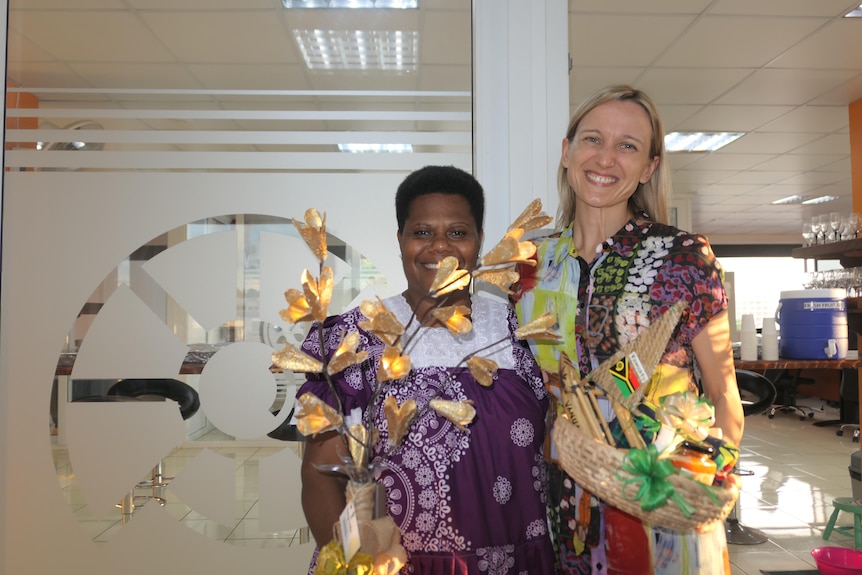 "I'm proud of what I do and it's helped me grow as a business even more," Ms Charlie said.
"I always recommend other friends to come and visit [V-Lab] for support to teach and develop their views."
Ms Charlie said she would like to see Australia and New Zealand provide financial and business guidance to seasonal workers before they return home.
Australian support
The idea of ​​an advance program for overseas seasonal workers is being explored by Tukini Tavui, chief executive of the Pacific Islands Council of South Australia.
Mr Tavui said he had spoken to Mr Morrell about holding weekly workshops with trainers registered for workers on the Pacific Australian Labor Mobility (PALM) scheme.
"Then people could continue with the V-Lab program when they returned to Vanuatu," he said.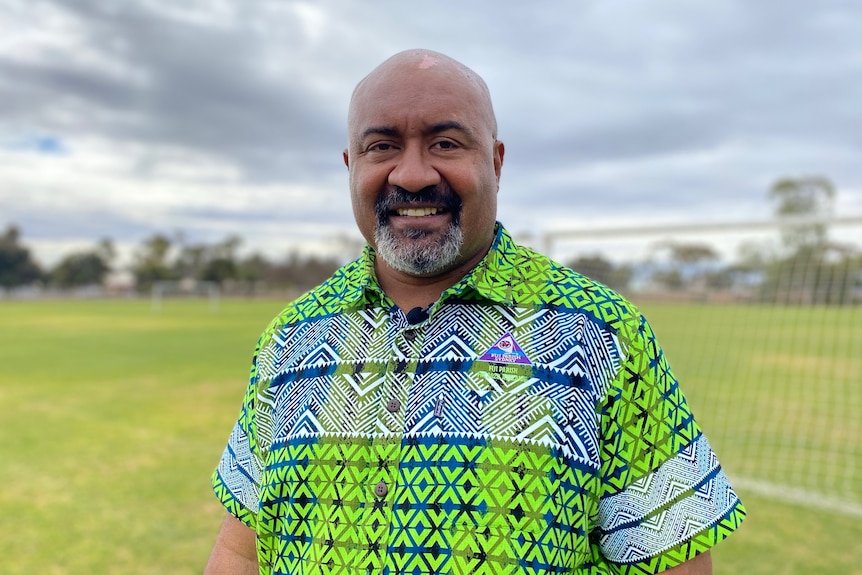 Since 2020, the Australian and New Zealand governments have provided V-Lab with approximately $800,000 in grant funding. This will support the program until June next year.
Mr Tavui hoped that developing programs like Yumi Growem Vanuatu could reduce the brain drain in the Pacific and help others achieve their dreams.
"A key component of our discussions is around sustainability," he said.
"How do we maximize this opportunity for our Islanders to go to Australia? [and] To work and earn money in New Zealand?
"How can we maximize this and create sustainable systems and processes to enable people to participate in small business to improve their communities, families and homes."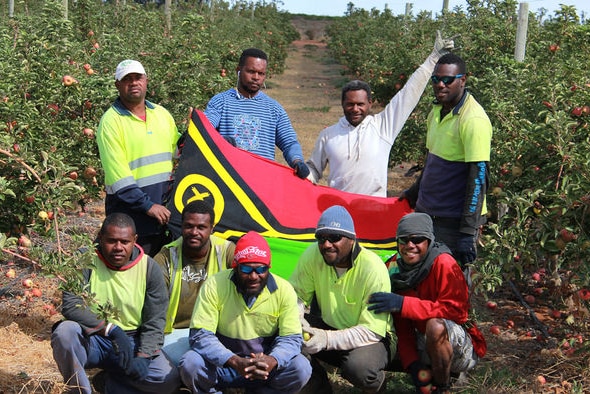 This is the issue that led Mr Tinning, a Yumi Growem Vanuatu participant, to form an association to help others retain the skills they have learned through the programme.
He said he was inspired to do this after seeing people enter a cycle of gains and returns.
"Some of them don't get paid much from the workers and some get paid enough, but the problem is they can't manage their money," Mr Tinning said.
"They use that money until it runs out and come back again [overseas] and work.
"My encouragement to all of them is to keep digging until you find the gold."