When Michael Winterbottom decided to dramatize the first few months of Boris Johnson's tenure, no one would have expected that by the time it aired, Mr Johnson would not only weather Brexit and a global pandemic, but would no longer be Prime Minister.
But the British director told Sky News he wouldn't revisit the storyline given the facts party gate Allegations and the pace at which history changed because his focus was on how Mr Johnson was dealing with the pandemic.
However, he is hopeful the TV drama will remain relevant and that Mr Johnson will tune in.
"I don't think he's going to be flattered," said the director, who is perhaps best known for Factory Records biopic 24 Hour Party People.
"But I hope he'll look at it and see that it's certainly not an attack on him. It is not intended as an attack."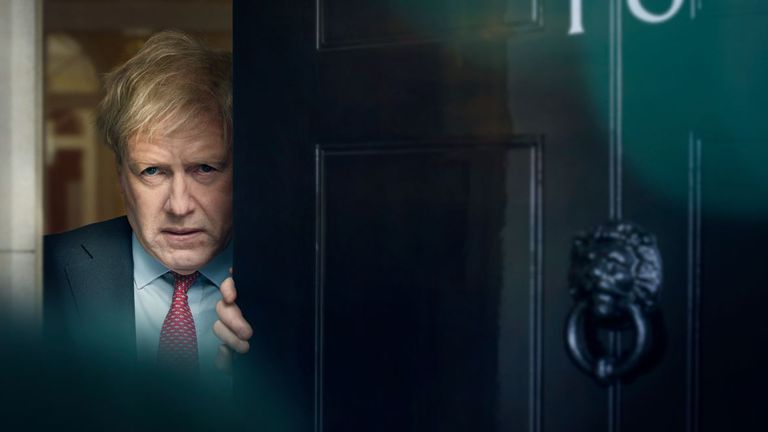 Sir Kenneth Branagh is transformed by the magic of the prosthetics to look remarkably like the former Prime Minister in the highly anticipated six-part drama for Sky.
Ophelia Lovibond, who plays Carrie Johnson, admitted to Sky News that she rarely saw Kenneth Branagh out of his 'Boris suit' and it was 'creepy to look at'.
The filmmakers prioritized authenticity and objectivity.
"If you have a hostile opinion of Boris, you will probably think that the series is too soft on him. And if you love Boris, you'll probably think the show is too hard on (him)," Winterbottom said.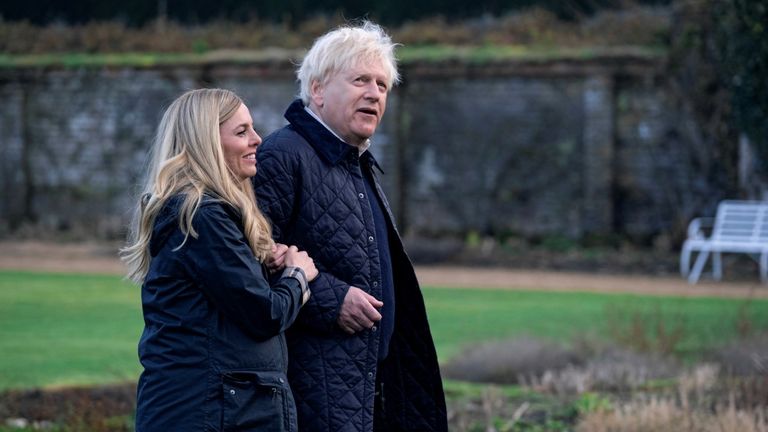 Lovibond told Sky News she was trying to avoid reporting on real events: "Someone left a newspaper on set and I was like, 'Oh, I shouldn't read that because it's going to be something I haven't read yet know'. It was fresh. I've never been in a situation playing a character like that before."
Describing getting into the role, she added, "There's not that much footage of her, it's not like you can pose — I had to do a deep dive with her on YouTube."
"Playing her has piqued my curiosity about her motivation," added the Guardians of the Galaxy actress.
Director Winterbottom gathered experiences from people in government, hospitals, nursing homes and academia to inspire a "fast-paced narrative".
"We spoke to people who were in number 10 and worked through the entire first wave there. We've had their reports first-hand."
"Obviously it's a six-hour drama: it's a massive simplification of what happened over a period of months. But we tried to keep it as accurate and detailed as possible," he added.
Although the series is based on real events, there is a certain artistic license that suggests Carrie has a strong influence on Boris Johnson's political decisions.
Actress Ophelia Lovibond admitted to Sky News: "She obviously knows what she's talking about, given her background in the political sphere, whether it should have been there or not is the bigger question."