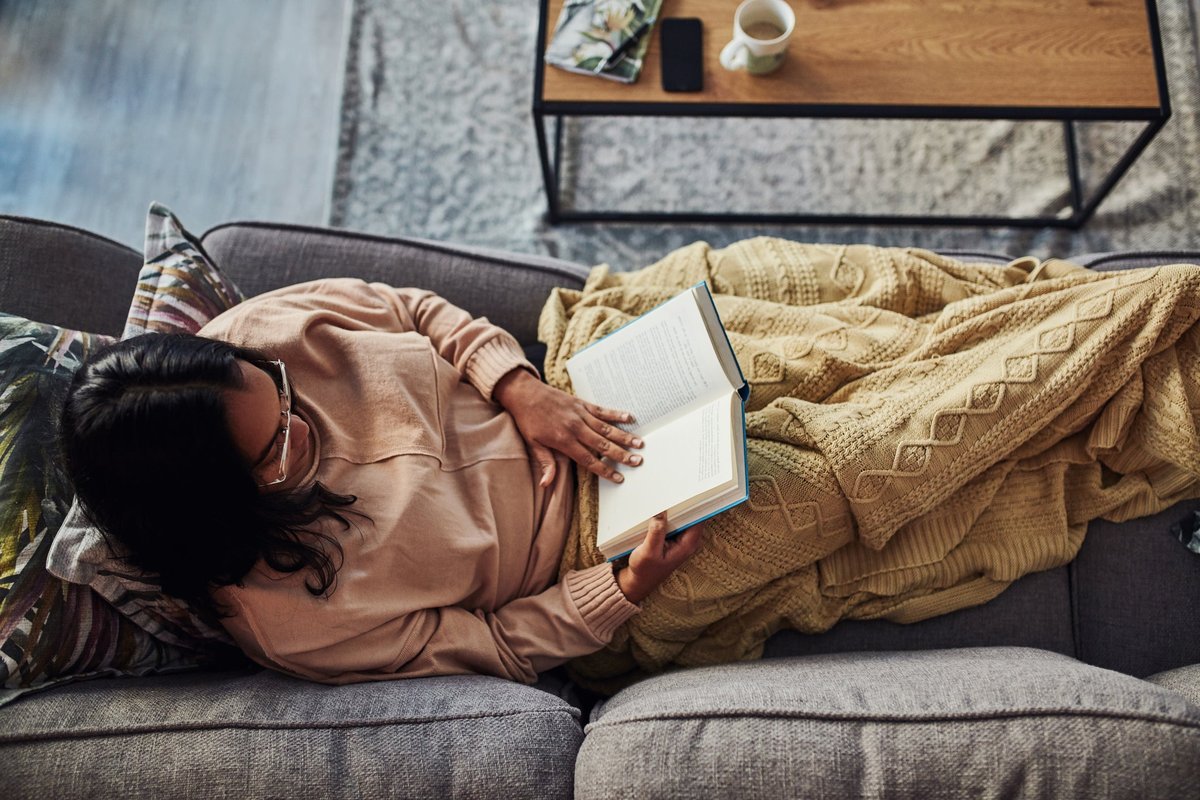 The only thing more impressive than my library is my savings.
---
Important points
It's pretty easy these days to get the books you love without paying full price.
There are many bookstores online and probably in your area that are cheaper.
Your local library is also a source of many free books to read and return.
---
When I was a kid I dreamed of having my own library one day and as an adult I'm finally making it happen. It's not the book-lined room with fireplace and extension ladders I always imagined, but it's still quite impressive. I now have over 1,000 books, most of which I've read at least once, and I'm always looking for new ones worth adding to my collection.
You may think that I spend thousands of dollars a year on books, but you are wrong. I've perfected the art of bargain hunting and recently added another 87 to my collection for just $160. Here's my secret.
I'll never pay full price again
I spent a lot of time at Barnes & Noble when I was younger, and my family members often bought me gift cards for the store for my birthday and holidays. If I was lucky, I could get 12 or 13 books for $100, sometimes a lot less. At one point I got frustrated with how much I was spending, so I decided I needed a different approach.
New: Massive $300 Bonus Card Launches
More: These 0% introductory APR credit cards made our leaderboard
Instead of buying new ones, I started getting all my books used. There are a few antique shops in my town and I always make sure to look for them in the places I visit. It's a different experience than shopping in a traditional bookstore. They're not always that well organized, and you can't be sure what you're going to find. But I came to enjoy the surprise. Also, I can get many books with an original retail price of $15 or more for $4 or less.
If I want a specific book, I look online. Marketplaces like Amazon sell both used and new books. And eBay has a number of used bookstore accounts, many of which offer deals for customers who are buying more than one book at a time. I do my best to buy as many books as possible from the same sellers to take advantage of these offers.
When it comes time to actually pay for the books, I try not to use my own money unless I have to. I exchange my rewards credit card points for gift cards and use them towards my book purchases.
By combining all of these tips, I was recently able to buy 87 books for just $160 of my own money. That brings my average cost down to $1.84 per book. You won't find prices like this in a traditional bookstore.
Other savings ideas
My approach works for me, but there are a few other strategies you can try to save even more if you don't feel like scouring through dozens of used bookshops. E-books are cheaper than traditional hardcover or paperback and take up much less space. Or if you don't have time to actually sit down with a book, maybe you enjoy audiobooks instead.
And then there's your local library. If you can avoid late fees, you can read to your heart's content without paying a penny. You may encounter issues where the book you want is borrowed from someone else, but if you're willing to be patient and not interested in owning the book, this is probably the best option for your bank account.
Unless you're looking for a new release, it's pretty easy these days to buy the books you love without paying full price. This is especially true for popular books that have sold many copies. So before you grab that brand new book, do a little research to see if you can find a better deal elsewhere first.
Warning: The highest cashback card we've seen has an introductory APR of 0% now until almost 2024
Using the wrong credit or debit card can cost you a lot of money. Our expert loves this top pick, which offers an introductory APR of 0% until nearly 2024, an insane cashback rate of up to 5%, and all of that with sort of no annual fee.
In fact, this card is so good that our expert even uses it personally. Click here to read our full review for free and apply in just 2 minutes.
Read our free review