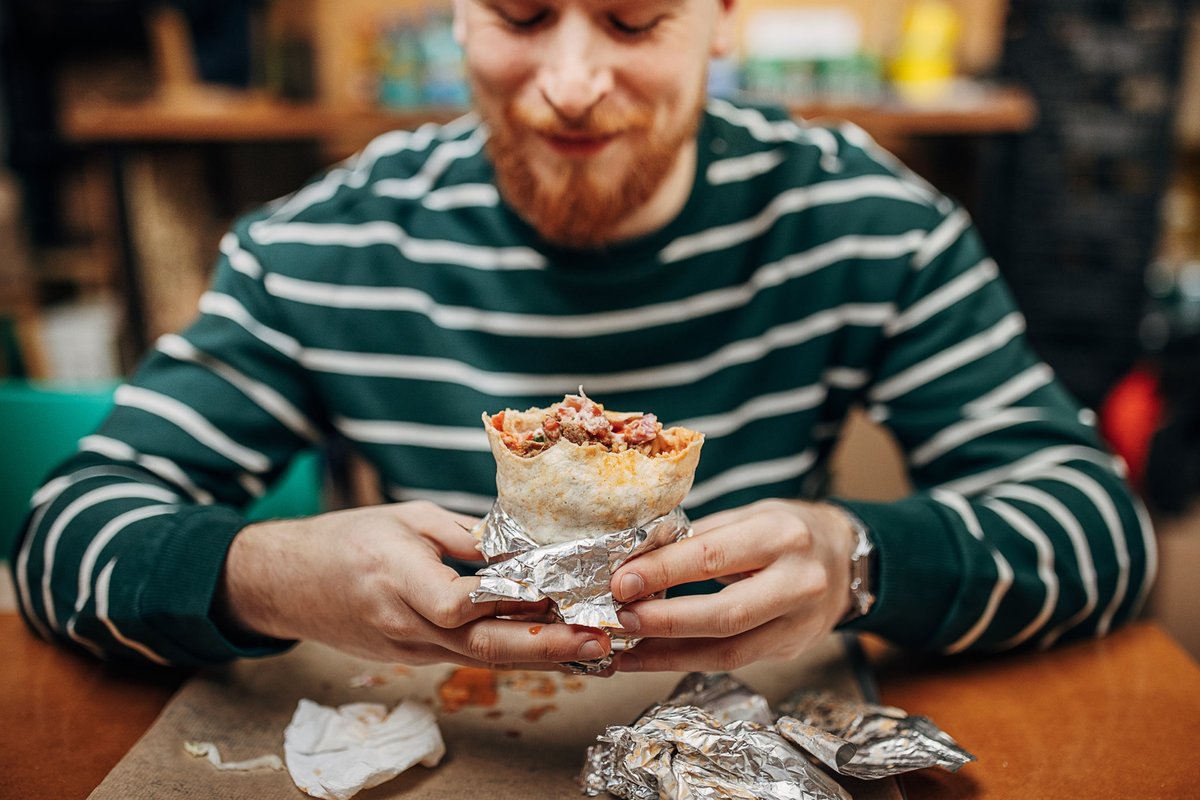 Bonus: There is a way to get free guac on this list!
---
Important points
Chipotle is a fast-casual restaurant with 3,000+ locations and an easy-to-use mobile app that makes ordering a breeze.
You can try giving up meat or add extra freebies for the easiest way to save money.
Stay away from questionable TikTok "hacks" that end up being a burden on already overworked employees.
---
Chipotle is one of the most popular fast casual restaurant chains with over 3,000 locations in North America. Also, the mobile app is very useful and can help you plan how to spend your Chipotle money wisely. As life gets more expensive and we all need to stretch our cash even further, Chipotle is a great place to try some ways to save on dining. Check out these ideas to keep more of your hard-earned cash and still eat well.
Go meatless
Skipping the meat on your next Chipotle run may be better for your wallet. I checked the price through the Chipotle app at my local store, and a veggie burrito is under $10 and even included free Guacamole. Guacamole added to another burrito would net me almost an extra $3. Sofritas (plant-based protein) is a less expensive "meat" choice, but it doesn't come with free guac. So choose based on your love of free avocado and your wallet.
Opt for chicken
If you must have meat in your burrito, I totally get it. And in this case, go for the chicken. It's delicious and the cheapest meat option on the Chipotle menu.
New: Massive $300 Bonus Card Launches
More: These 0% introductory APR credit cards made our leaderboard
Mix up your meat
A little trick you could try to save a few bucks while getting more and more varied meat is to charge half and half. When you're given half chicken and half steak, the friendly Chipotle employee is unlikely to accurately measure exactly half of each, and you'll often end up with slightly more meat than if you'd only gone for one.
chop your bowl
The Chipotle Burrito Bowl is a very versatile menu option. Save half to serve over tortilla chips (instant nachos) or lettuce (instant taco salad) for a second meal.
Pack some freebies
Another bonus of the burrito bowl is how easy it is to add some free stuff. Yes, you can technically add extra rice or beans (which are free) to your burrito, but then you could face the tragedy of a burrito explosion if it gets too big to properly wrap in a tortilla. With the bowl you can extend your meal a bit.
Add a tortilla
The once-vaunted free extra tortilla trick disappeared a few years ago, but since it now only costs a small fee ($0.40 per extra tortilla at my local store, via Chipotle app), it might still worth adding a tortilla to your bowl order. Finally, being able to bag your own burrito for a future second meal definitely saves money.
Save half of your burrito
This is my usual go-to place for Chipotle and other burritos. I spend an extra $4-$5 on an extra serving of meat (depending on the meat) and often include complimentary extra beans or rice, although this can be an issue for the burrito's structural integrity. Then I cut it in half and immediately put half in the fridge for another meal. Getting two meals for just a few dollars more than one? Yes, please.
Go just before closing
This can be a gamble as you won't be getting the freshest ingredients for your meal. But it could mean you end up with extra meat or other tasty bits because otherwise the staff would just have to throw them away. Also, be friendly and quick with your order if you drop by just before closing time. The staff are definitely ready to clean up and go home by then.
Don't bother the staff to save money
Now a caveat: there are many "restaurant hacks" circulating on the internet. A lot of them don't work, and even if they technically do (by saving you some money), I'd bet most of them will make you extremely unpopular with the staff at your local Chipotle.
Earlier this year, a ploy went around TikTok advising Chipotle's customers to order a bean-and-cheese-only burrito, which would only cost $2. An enterprising journalist at the Foodblog The snack tried this trick and got paid full price for a veggie burrito even though it ended up with a pretty bland and bland end product. There might be a way to make this hack work, but it would likely mean bothering busy staff to ring your meal a certain way, or packaging your ingredients as "sides," which takes extra time and takeout containers wasted.
In short, it's a great idea to save money, but some "hacks" aren't worth it and are really just a great way to get Chipotle employees to dislike you. Use at your own risk.
I love take out and dining out and am always happy when I find ways to save money while enjoying my life. Try these tips and watch your Chipotle Dollars keep going.
Warning: The highest cashback card we've seen has an introductory APR of 0% now until almost 2024
Using the wrong credit or debit card can cost you a lot of money. Our expert loves this top pick, which offers an introductory APR of 0% until nearly 2024, an insane cashback rate of up to 5%, and all of that with sort of no annual fee.
In fact, this card is so good that our expert even uses it personally. Click here to read our full review for free and apply in just 2 minutes.
Read our free review