TV WEEK (Wednesday 21 to Tuesday 27)
WATCH OF THE WEEK
This England (Sky Atlantic, Wednesday 21st, 9pm)
Based on Boris Johnson's turbulent first months as Prime Minister, this six-part series, starring Kenneth Branagh, traces the impact of the first wave of the coronavirus pandemic on the halls of power. Johnson's contentious personal and political life at the center of intrigue and drama is intertwined with the turmoil of Number 10.
Escape from Kabul Airport (BBC 2, Wednesday 21st, 9pm)
The inside story of the 18 monumental days in August 2021 when the US withdrew its troops from Afghanistan and thousands of Afghan citizens were evacuated from Kabul Airport after the Taliban took over the city. The largest airlift in modern US history helped 124,000 people get out; it offered many Afghans the last hope of leaving the country before the feared Taliban took control.
The Handmaid's Tale (RTÉ 2, Wednesday 21st, 10.35pm)
After getting rid of Commander Waterford, June continues her fight to find her daughter Hannah as Gilead's influence in Canada grows. The latest season continues the original adaptation of Margaret Atwood's classic novel about life in the dystopia of Gilead, a totalitarian society where Offred, one of the few fertile women known as maids, struggles to survive as reproductive surrogates.
Culture Night – Live At Lough Boora (RTÉ 1, Friday 23rd, 7pm)
The centerpiece of RTÉ's Culture Night 2022 will be an hour-long live show broadcast from the Lough Boora bog in County Offaly. Set in an abandoned Bord na Móna factory shed on the edge of beautiful moorland, the RTÉ Concert Orchestra and a selection of guest artists will perform to a local audience.
Booze, Bets and Sex (Sky History, Sunday 25th, 9pm)
A look at the origin stories of America's alcohol, gambling, sex and tobacco industries, and the entrepreneurs who built fortunes on the nation's cravings. In the opening episode, Jack Daniels prepares a classic whiskey and Adolphus Busch creates an iconic beer as the temperance movement goes up against them.
Scannal (RTÉ 1, Tuesday 27th, 7pm)
This acclaimed social history series returns to Irish screens this autumn with a series of documentaries that look back at life-changing events and how the impact of those events continues to resonate today. Using archives, journalistic evidence and first-hand accounts, they assemble and reflect on the impact of the 1985 Air India disaster, the Hillsborough disaster and the thalidomide scandal on survivors and victims' families.
Unchartered (Sky Cinema, starting Friday)
Tom Holland plays a quick-witted thief who is recruited by veteran treasure hunter Mark Wahlberg to recover a fortune lost by explorer Ferdinand Magellan 500 years ago. But what begins as a robbery turns into a global race for the prize before the ruthless robber Antonio Banderas snatches it from them.
Rocketman (RTÉ 1, Saturday 24th, 9.30pm)
This musical biography of Elton John stars Taron Egerton as the legendary singer, backed by Jamie Bell and Richard Madden. It follows his turbulent life from his early years to sold out stadiums around the world, revealing warts and all about the musical rocketman's often traumatic life.
Georgetown (Sky Cinema, from Saturday)
A top cast with Christoph Waltz, Vanessa Redgrave and Annette Bening leads this political drama about an eloquent climber who seems to wrap everyone in Washington around his finger. Until his wealthy, well-connected and much older wife is found dead.
A Room with a View (RTÉ 1, Friday 23rd, 11.35pm)
Starring Maggie Smith and Helena Bonham Carter, this romance drama from the classic Merchant Ivory studio follows the events of a young English woman's infidelity while on holiday in Florence. When she returns home to settle down with her fiancé, an exciting encounter from Italy throws all her plans into jeopardy.
Golden Era (Sky Documentaries, Saturday 24th, 9pm)
The incredible inside story about the creation and legacy of GoldenEye 007, one of the greatest video games of all time. It was released for the Nintendo 64 in the summer of 1997, after two and a half years of grueling hours and relentless pursuit of perfection by a ragtag team of college graduates. It changed gaming forever.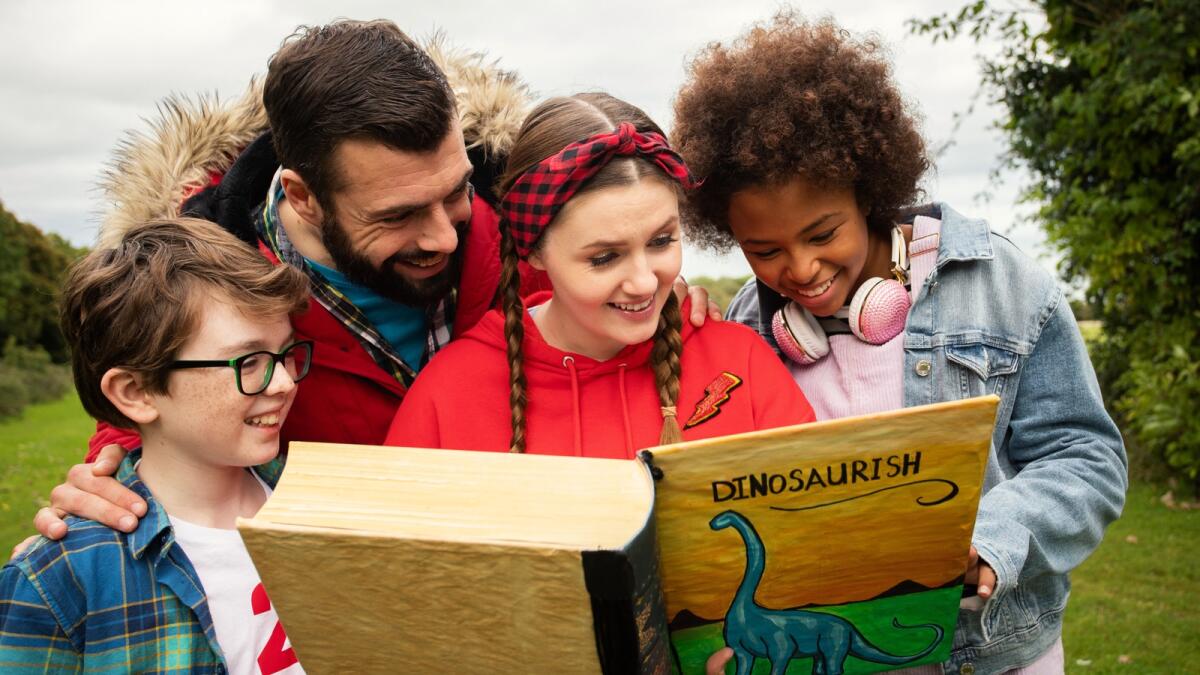 Bright Sparks (RTÉ 2, Monday 22nd, 11.15am)
We're back in the ever-colorful Bright's Park to meet Séamus, Dr. Join Tunes, Wild Guy, Clara, Mrs Owlington, Billy, Aoife and Alpha on a journey through their animated everyday life as they use their unique abilities to clear up complications and create magic, help others, have fun and save the day .
ON DEMAND
Rise of the Billionaires (Paramount+)
A small handful of very wealthy people dominate our society, where their passions and weaknesses drive stock markets, transform cities and upend the way we think. From Jeff Bezos to Elon Musk, from Google founders Larry Page and Sergey Brin to Facebook's Mark Zuckerberg, these are the people who have not only become mega-rich, but have transformed the modern world in profound ways.
Heartbreak High (Netflix)
An update of a 1980s Australian school drama, this promises to be "representative of the real Australia with queer, non-binary and Indigenous characters bringing a much-needed portrayal of marginalized communities to mainstream television". Anchored by actress and musician Ayesha Madon, this rebooted version will see a different generation addressing the issues many young people are facing today – with a 2022 twist.
The Grand Tour Presents: A Scandi Strip (Amazon Prime)
A Scandi Flick begins in the Lofoten Islands of northern Norway, where Jeremy Clarkson, Richard Hammond and James May set out on their mission to drive their rally car selection through Sweden to Finland without ever falling below the Arctic Circle. On frozen naval racetracks and Cold War submarine bases, expect many of the usual pranks this trio is famous for.
Minx (superb+)
Loosely inspired by the story of Playgirl, the women's magazine founded as Playboy's rival in the 1970s, Minx stars Ophelia Lovibond as the feminist initially rejected by the traditional magazine industry. But then she meets porn publisher Jake Johnson, and slowly a publication of female erotica takes off.
SPORT CENTER
UEFA U21 Championship Play Off (RTÉ 2, Friday 23rd, 5.30pm)
Joanne Cantwell presents live coverage of the play-off first leg between the Republic of Ireland and Israel from Tallaght Stadium. Commentary by George Hamilton. KO 7 p.m.
URC Live – Dragons v Munster (RTÉ 2, Sunday 25th, 2:30pm)
Summer is finally over and it's time to get dirty again in these autumnal clashes between some of rugby's biggest stars. The red dragons against the red of Thomond should be a smash hit.