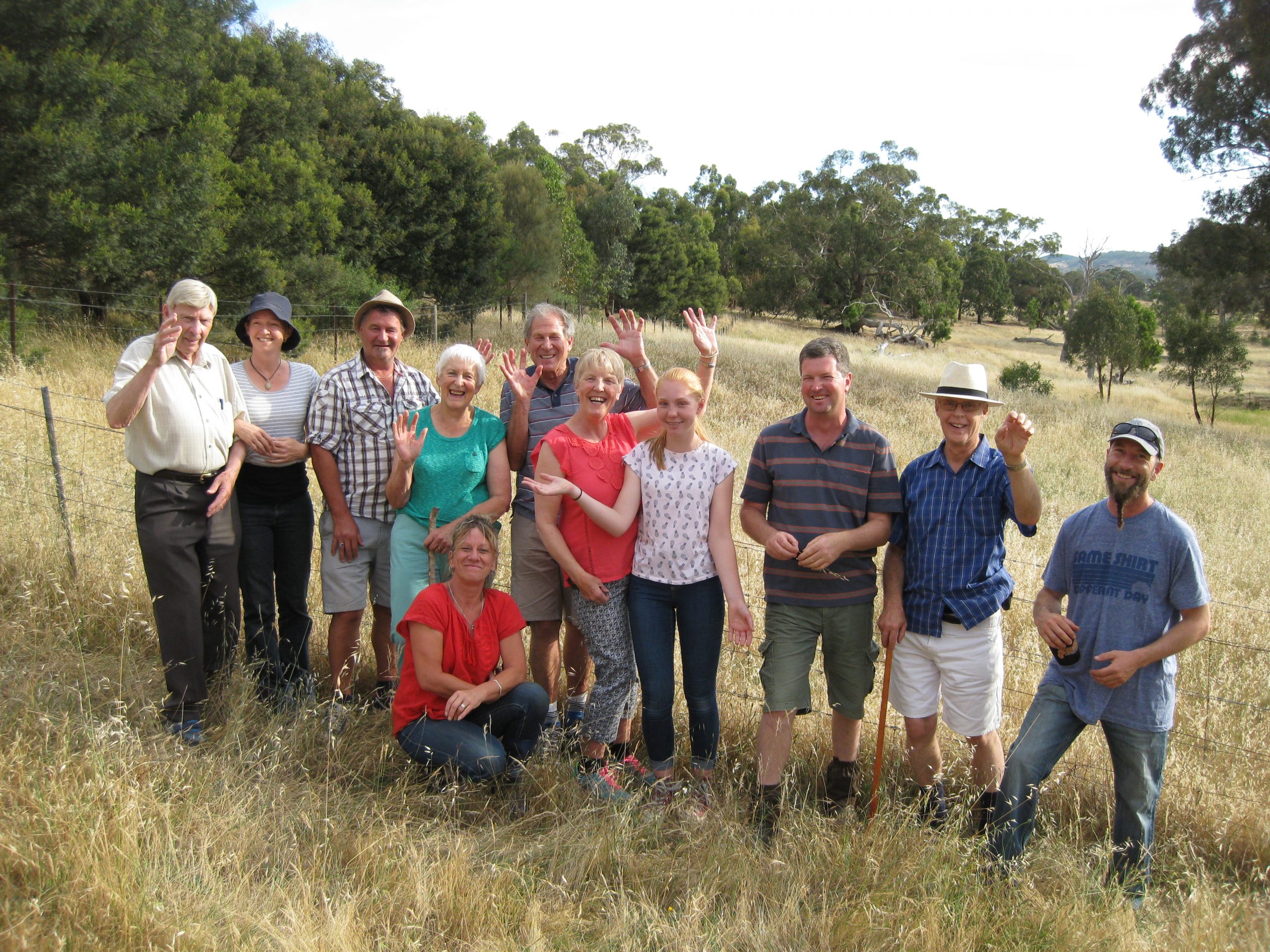 In 1997 an enthusiastic group of local residents came together to form the Harcourt Valley Landcare Group.
Twenty-five years later, this hard-working local group's enthusiasm remains undiminished and they will celebrate their longevity and success with a special event this Sunday.
Since its inception, Harcourt Valley Landcare has undertaken more than 50 projects and activities focused on preserving and improving Harcourt's environment.
Among other things, the volunteers have contributed to educational projects in partnership with the elementary school, worked on replanting and sanitation along Barkers Creek since 2001, including weed removal and replanting, reintroduced key plants such as the matted flax lily, which supports the Blue Ribbon Bee, made picnic tables , built a bridge and erected the stone circle in the oak forest. And the group also enjoyed walks, talks, bird watching, camaraderie and celebrations.
Shelley Fiddes has been a member for a number of years and said she joined to get to know more people in the area and to help improve the environment in Harcourt.
"I wanted to gain knowledge about trees and grasses and how to identify a weed. I've learned a lot from other members, some of whom are experts," Shelley said.
"Land maintenance takes only a few hours each month and when a group of people work together you can make good progress on a project.
"I think it's special that we have a group like this in Harcourt that cares about the environment and likes to work together outdoors. Morning tea after a worker bee is always a treat!"
The group's latest endeavor is the production of a beautifully illustrated membership brochure and action plan that sets out the group's goals for the next five years. These will be presented at the celebration on Sunday.
Harcourt Valley Landcare invites members of the Mount Alexander Community and Landcare Network to come and celebrate this Sunday, September 25 from 10am-12pm at the Leanganook Campground in Mount Alexander.
Members who have served more than 10 years—and there are many—are also presented with a lifetime membership certificate on the day.
Known identity George Milford will speak about Ballantinia, Banksias and Blueband bees and 25 years of inspired rehabilitation work in the Harcourt Valley, and a delicious morning tea will be served.
If you would like to take part, register by emailing [email protected]